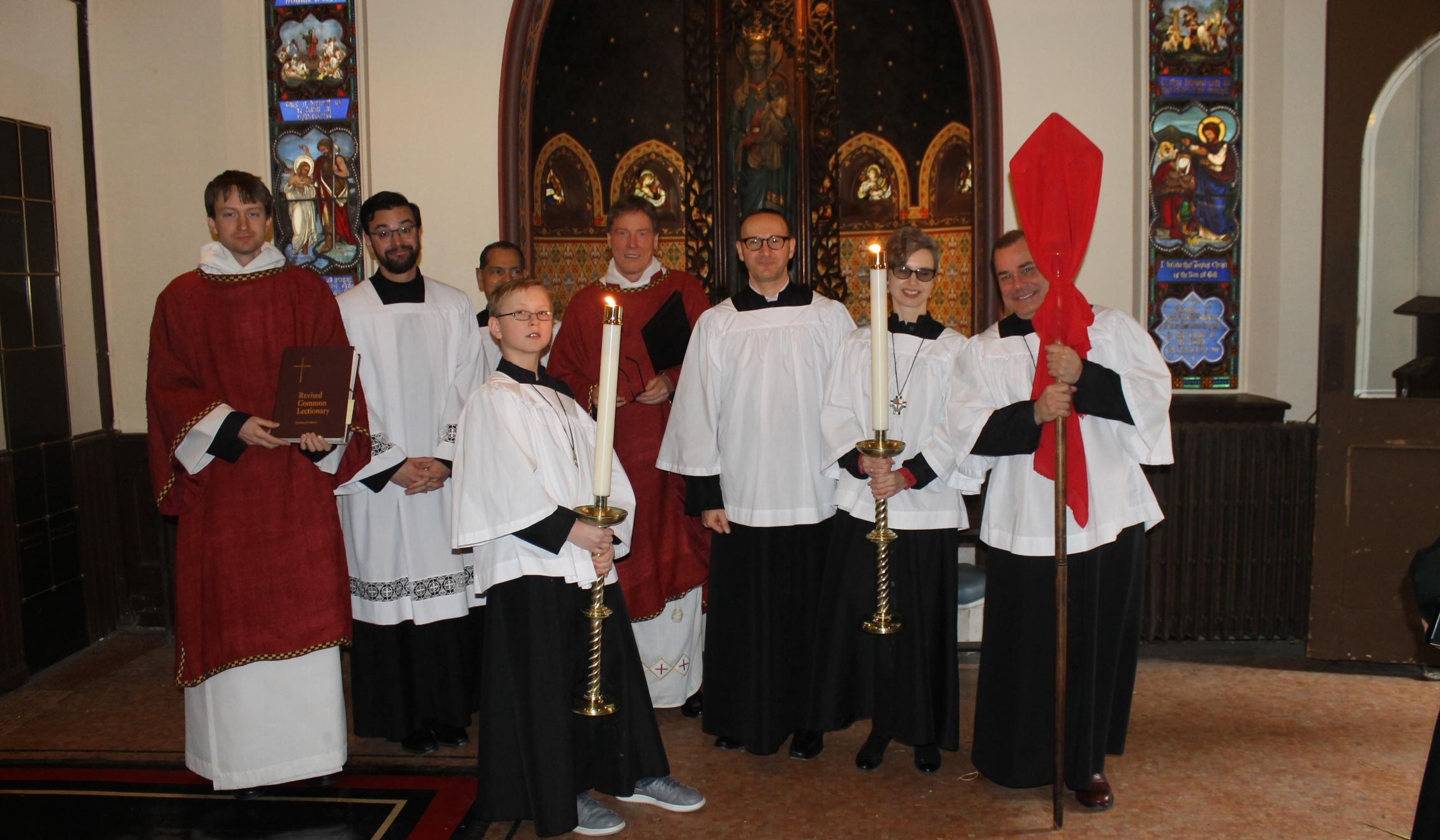 The cornerstone of Transfiguration's spirituality is how we express and demonstrate God's inclusive love through liturgy, music, and worship. As an Anglo-Catholic parish in the Episcopal Church, Transfiguration honors traditional liturgy with a full complement of meaningful preaching and music.
At the center of our worship is emphasis on both Word and Table. Little Church clergy are considered excellent preachers who connect lectionary readings with Biblical context and current challenges with a smattering of personal stories and humor. Transfiguration acolytes do an extraordinary job in ensuring the Eucharist is celebrated with majesty and dignity, and the authentic expertise of our choirs draws worshippers closer to the love of Jesus Christ through some of the most beloved hymns of the Church. Below is the current worship schedule. Please consider joining us!
Preaching Schedule
Sunday, December 1: The First Sunday of Advent
Preacher: Dr. Kyle Rader
Sunday, December 8: The Second Sunday of Advent
Preacher: Father van Dooren
Sunday, December 15: The Third Sunday of Advent
Preacher: Seminarian Alex Herasimtschuk
Sunday, December 22: The Fourth Sunday of Advent
Preacher: Mother Carol Hoidra

Tuesday, December 24, 4 PM: Christmas Eve Children's Service
Children are invited to come to church dressed as an angel, shepherd, or animal and join Fr. van Dooren on the chancel steps as he tells the nativity story.
Tuesday, December 24, 10:30 PM: Christmas Eve Candlelight Service
Preacher: Father van Dooren

Wednesday, December 25, 11 AM: Christmas Day
Preacher: Dr. Kyle Rader
Sunday, December 29: The First Sunday after Christmas
Preacher: Seminarian Diana Leavengood
Worship Schedule
SUNDAYS
8:00 amMorning Prayer

8:30 amSaid Mass

9:30 amRosary

11:00 amSolemn Mass
MONDAYS *will not meet Dec. 2 or Dec. 16.
6:00 pmMeditation Group with Gypsy Da Silva
WEEKDAYS
8:40 amMorning Prayer

12:10 pmMass (Wednesday includes the rite of healing)

5:10 pmEvening Prayer
Our Little Blog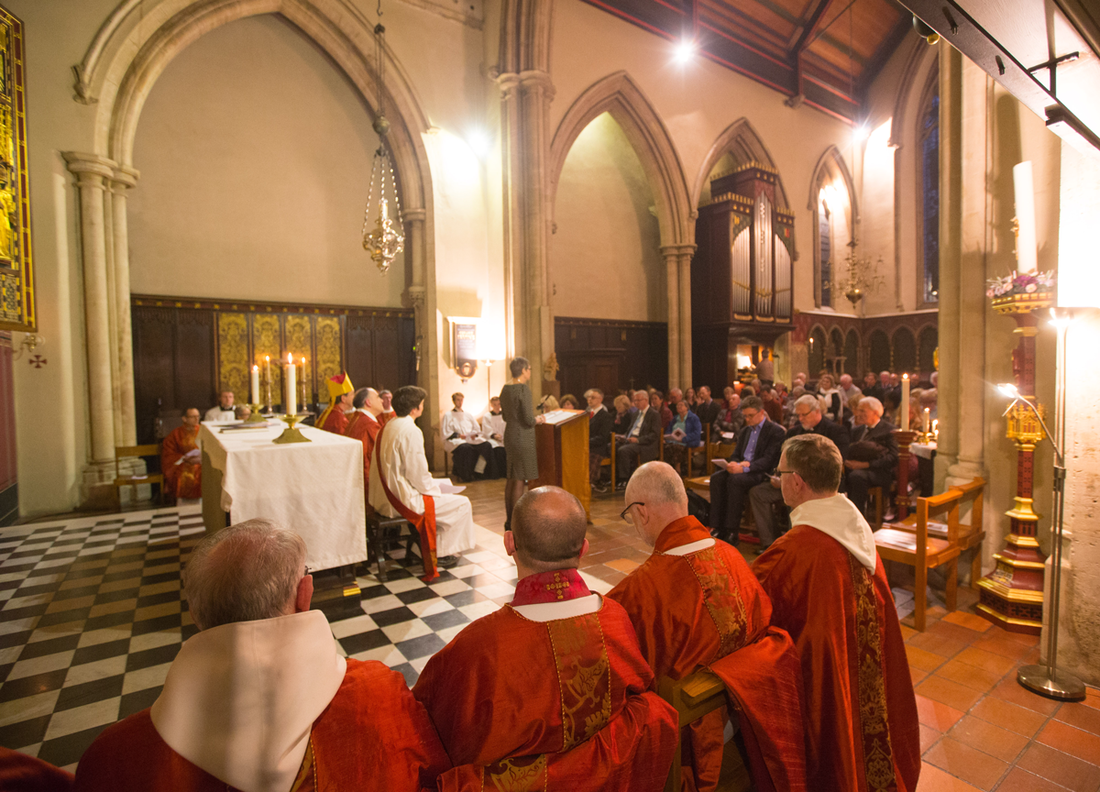 September 19, 2019
St. Matthew's Westminster, Our Twin Parish