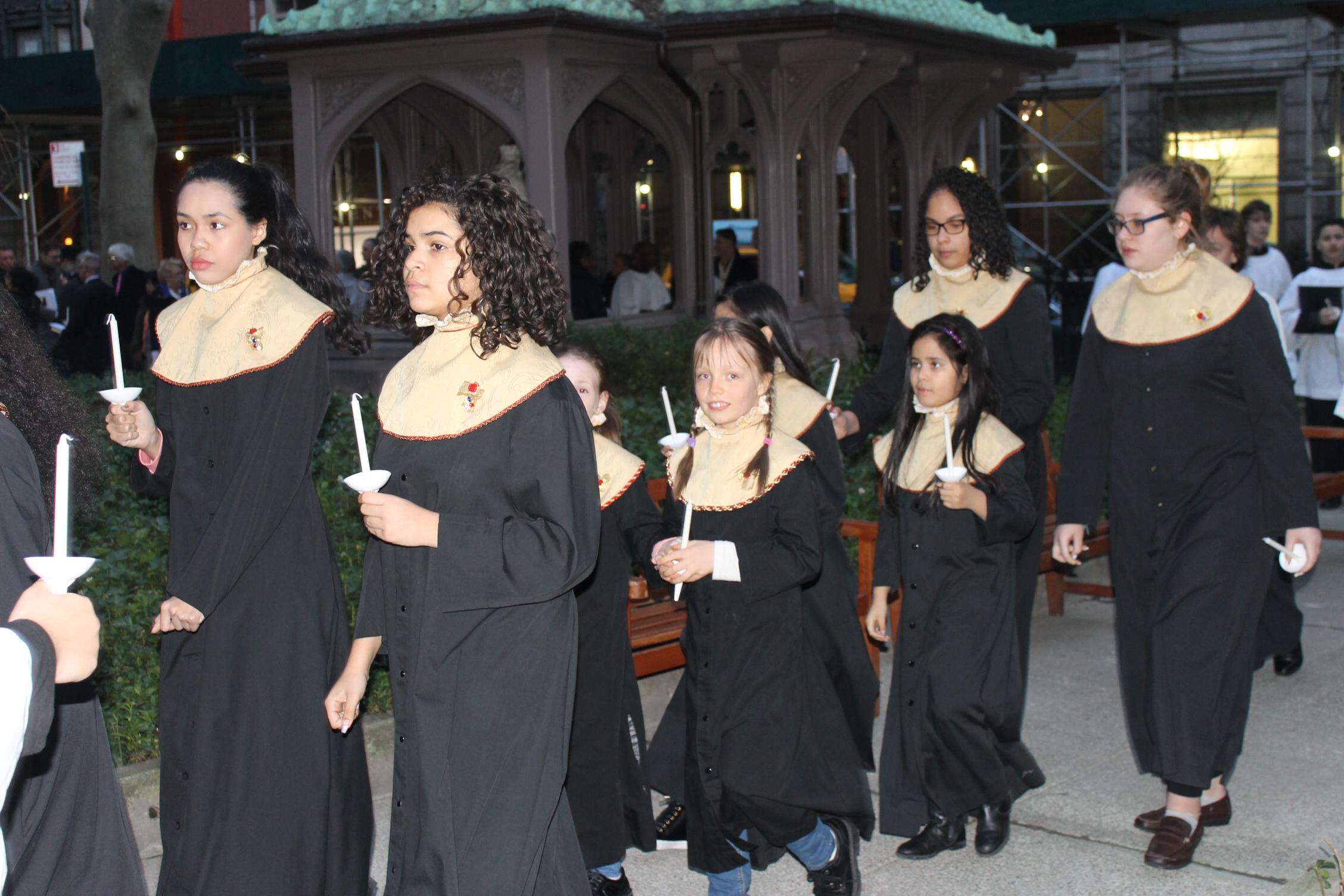 We begin on Saturday, September 10. Girls can choose to rehearse on Saturdays from 11:15-12:15 or Wednesdays from 5:30-6:30.
This season's repertoire includes an exciting piece by Paul Halley which weaves South African hymns and Amazing Grace together, a performance of Vivaldi's Gloria on our concert series, and original music by Adam Howard.
Singing in a choir like ours has so many benefits: we become better singers, better musicians, better communicators, better thinkers and, as many studies conclude, happier people! For girls who pass the audition (very simple) and have good attendance, there is $100 honorarium paid at the end of each semester.
To arrange for an audition, call Claudia Dumschat at 917-825-7504.
This summer, the Girls' Choir traveled to England where they sang a week long choir residency at St. Albans Cathedral. See their performance of the Magnificat with our Boys' Choir here.