Special Events
October 14 - 15, 2017
Open House New York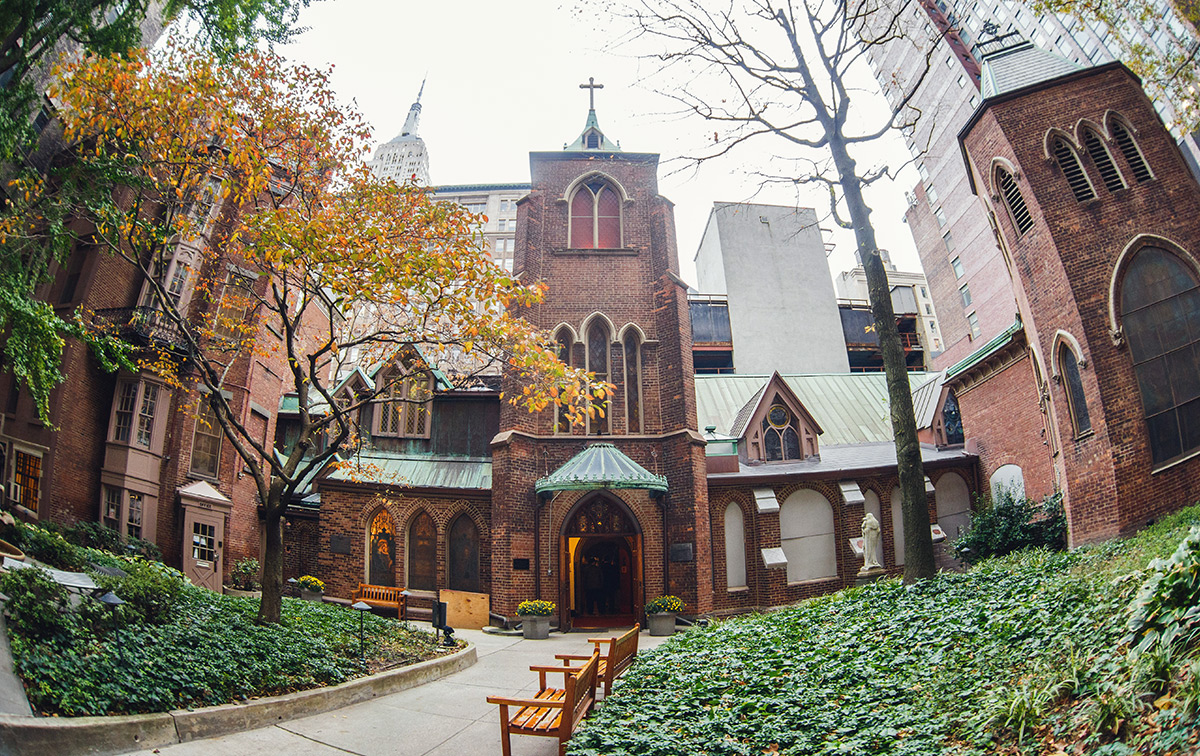 Bird in Church
Too late for the Blessing of the Animals last week, but just in time for Open House New York today, a small bird flew into the church this morning during the 11 o'clock Mass.
It flew hither and yon and then seemed to settle in the St. Joseph of Arimathea Mortuary Chapel taking in the glorious ribbed ceiling decorated with renderings of paintings by Fra Angelico.  Eventually, having had his fill of art, and leery of a very tall verger with a long pole, he took off for the Holy Family Chapel where visitors sat patiently waiting for the first tour of the day. 
The very tall verger was joined by two other stalwart gentlemen armed with long-handled baskets.  This was one smart bird.  It may very well have recognized those baskets as being the kind used for taking up the collection.  It was out the door in no time.  The three stalwart gentlemen hastily closed the doors behind him, and things returned to normal.