Special Events
April 06, 2019
Lenten Day of Reflection: St. Hildegard of Bingen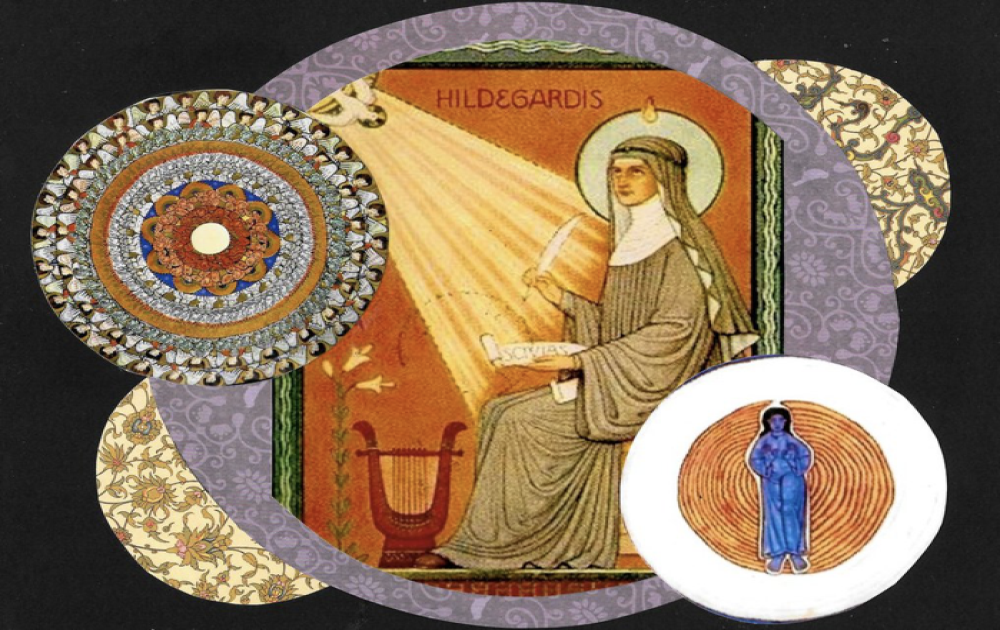 St. Hildegard of Bingen is one of only four female Doctors of the Church. She was either the first or the only medieval woman to do any number of things. In addition to founding and governing two monasteries for women, Hildegard was a visionary prophet, theologian, adviser to leaders of church and state, medical writer, composer, dramatist, public preacher, and avid observer of her local flora and fauna.
The day will begin at 10 AM with a Mass of St. Hildegard and will include hearing talks by Barbara Newman, seeing manuscript paintings by Hildegard, performances of music composed by St. Hildegard, and times for questions as well as for prayer and guided meditation. Leading the performances of Hildegard's music will be Jacqueline Horner-Kwiatek, of Anonymous 4 fame. She is a world renowned artist and educator.
Please RSVP by contacting the parish office by phone 212-684-6770 or by email: receptionist@littlechurch.org.
Barbara Newman has taught at Northwestern University since 1981. Specializing in literature written by, for, and about medieval women, she is the author of many books and articles on Hildegard of Bingen.
The full schedule is as follows:
10:00 am Mass
11:00 am Talk #1: Speaking Truth to Power
11:30 am Discussion / Q & A
11:45 am Silent prayer and meditation
12:00 pm Lunch break
12:45 pm Talk #2: Gender and the Feminine Divine
1:15 pm Discussion / Q & A
1:30 pm Music: "O virtus Sapientie," "O quam mirabilis," and "O ignis Spiritus Paracliti"
1:50 pm Guided meditation and prayer break
2:10 pm Talk #3: Equilibrium and Excess
2:40 pm Closing discussion / Q & A
3:00 pm Performance by Dr. Jacqueline Horner-Kwiatek: "Spiritus sanctus vivificans vita," "Caritas habundat,""O viridissima virga," and "O Jerusalem"